Cucumber's participation in tea composition has been legalized long ago in cosmetics industry (just google "tea and cucumber mask", there are plenty of appetizing things), perfumery (Elizabeth Arden, Jo Malone) and in the British tea tradition, of course, where cucumber sandwiches are often included in the Afternoon Tea. But cucumbers as a fully valid ingredient of a tea-based drink is a relatively new phenomenon.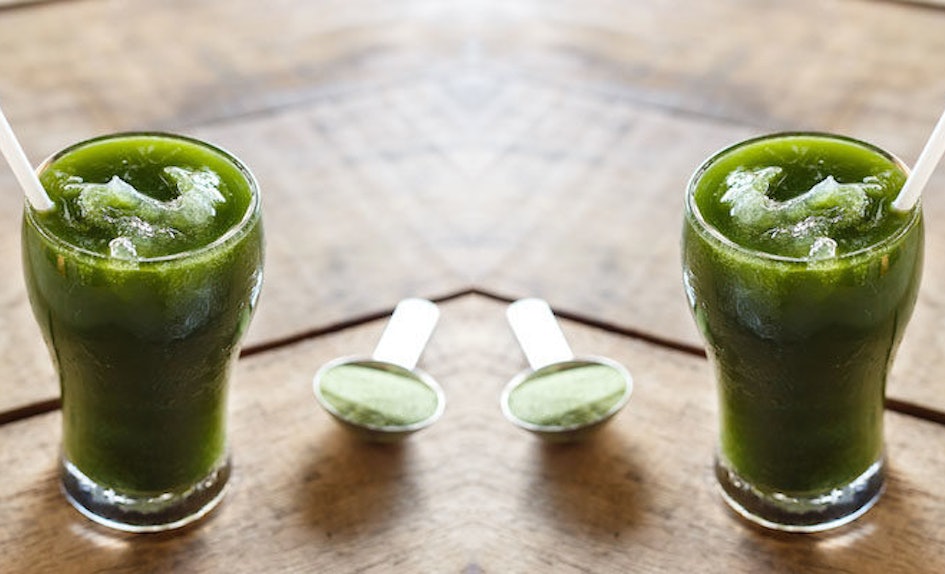 These drinks are mostly made according to the perfumery principle and exploit of cucumbers' well-known freshness, rhyming it with the freshness of tea, either actual or nominal. And most often it is assumed that such drinks will be consumed iced, as a refresher. In tea-cucumber marketing, analogies with SPA are often drawn.
As for the drinks themselves, here's what they look like.
Lemon-Kissed Cucumber, Good Earth. Two green teas (one of them being from Kanan Devan Hills Plantation), lemon peel, natural flavor, dried cucumber pieces. The producer recommends to serve and enjoy this tea iced, promising the ultimate refresher on a hot day.
Cucumber White, Tazo. White tea, lime peel, dandelion leaves, black darjeeling tea, cucumber, peppermint, lemon verbena, natural flavors, lime essence oil. Steeping guidelines suggest that this tea should be consumed hot.
White Cucumber, Adagio. White tea and natural cucumber flavor. Recommended to be served over ice; vegetal aroma and green melon finish to be expected.
Cucumber Mint, Teaforte. Green tea, spearmint leaves, basil leaves, marigold flowers, natural blueberry and cucumber flavors. For iced teas. Expect to find invigorating cool notes of cucumber fruit and fresh mint, with the taste of sweet, succulent blueberries. Fair Trade, Kosher, ORAC and USDA Organic Certificates.
Cucumber Mint, Republic of Tea. Fujian white tea, spearmint, natural cucumber and spearmint flavors. To be served over ice; refreshment and rejuvenation are forecasted.
Heath & Heather Organic Green Tea with Cucumber, Holland & Barrett. Green tea, cucumber granules. Refreshing and well-being supporting.
Cucumber Melon, Culinary Teas. Green tea, dried cucumber slices, natural flavors. It is promised to give you the feeling of a day at the Spa.
Of course, there are plenty of recipes of cucumber tea to make at home. The main idea, as a rule, is to take a liter of green tea, add slices of half a cucumber, lemon (which can replaced with mint, melon and so on) and honey.
Particularly courageous people prepare matcha with cucumbers. They whisked it up in a reusable water bottle, added ice and two slices of cucumber and put it in the fridge. In 40 minutes they shook it and added more ice. The courageous people were satisfied with the result. The drink is said to curb hunger.
And on top of it all — kombucha made with Longjing tea, honey and fresh cucumbers.
Concluding this brief review, we want to note that all the teas mentioned do not imply the use sugar. If you want to add sugar into your cucumber tea, consider taking pickled cucumbers as an add-in. 🙂